Late last year, a new set of regulatory definitions were enforced by the UK Gambling Commission. Internet gaming operators were told to obtain a license from the UK, and pay the 15% POC tax, or take their business elsewhere. Many experts speculated whether the new regime would succeed, but a new report from the UKGC indicates that it has.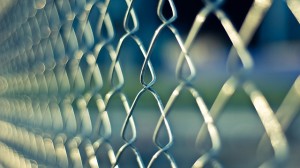 Since the regulatory guidelines were enacted, activity at unregulated "black market" gambling sites has diminished to a negligible factor. That information was confirmed by the latest 2014-15 report from the UKGC, entitled 'Annual Report & Accounts'.


OnlinePokerRealMoney.co.uk tries to dispel some legal confusions stemming from passage of George Bush's UIGEA of 2006 . Federal status seems to depend on interpretation of the wire act and other laws which were crafted many years ago and which remained high level in nature. The United Kingdom has much clearer laws including their own real money gambling commission .
"As far as unlicensed activity is concerned," the report reads, "we have found no evidence of the threatened move underground or emergence on any scale of illegal websites targeting Britain. Of the small number of illegal operators identified, some responded immediately to our request to stop operating, while others have been cut off from accessing the British market by the main payment providers and advertising platforms."
The report went on to praise the proactive nature of payment services, which have taken the initiative to "[approach] the Commission in advance for guidance, when they perform due diligence on prospective merchants".
The UKGC said "we now regulate nearly 100% of the domestic remote market instead of less than 15% before the new legislation came into force."
Can other European Markets Follow Suit?
In the last few years, the online poker markets in France, Italy and Spain have struggled tremendously. The regulatory framework in these regions differs greatly from those invoked by the UK, bearing remarkably higher tax rates as well.
In Italy, operators are charged a 27.5% corporate tax rate, plus variable rates on top of that, depending on the type of operation (20% GGR on exchange betting and cash games, 10% on horserace betting, etc.) In France, the corporate tax rate is 33.3%, with players responsible for levies of anywhere from 1.8% to 8% on winnings from internet wagering.
Such high taxes don't create a very attractive market for operators or players, which results in a heightened level of activity at black market websites. Unlicensed operators don't pay taxes, and their players don't either. Because of this, unregulated sites are able to offer much better promotions; promotions that regulated operators simply can't afford.
If, however, these states were to follow the regulatory example of the UKGC, lower the tax rate and open their ring-fenced markets, it could have a profound effect on their market viability.
US Would Do Well to Heed UK Example
Like the UK, the US states of Delaware, Nevada and New Jersey have proven that regulation is effective in thwarting black market online poker sites. If other states that are already considering regulation look upon the UK as an example, they may be more inclined to authorize internet gaming as well.
California has been debating online poker regulation for years, but infighting between stakeholders has been the largest factor in non-resolution. Pennsylvania, on the other hand, appears to be much closer to regulation. However, some of the bills circulating in that state carry an exorbitant tax rate of up to 54%, and that simply won't drive a healthy marketplace.
The most prospective route would be for the US federal government to follow in the footsteps of the UKGC and set forth universal regulations that all states have the option of undertaking. But in order for that to happen, officials must set aside their political motivations and look towards the overall benefits of profitability and consumer protection.